BoB – Best of Brass is proud to announce partnerships with the following major Australian music educators, arts providers and industry leaders:

Musica Viva in Schools Ensemble
Building on their mutual goal to inspire Australian students and teachers through quality music education in all Australian schools, Musica Viva and BoB – Best of Brass are currently developing a program to be offered to schools in and around Brisbane from 2013 onwards.
For more information and booking, visit the Musica Viva in Schools website.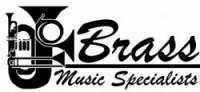 Sponsor
BoB – Best of Brass is proud to be supported by one of Australia's leading brass specialist stores. Stocking only the finest instruments from entry to professional level and having provided unparalleled customer and repair service for decades, Brass Music Specialists shares the same devotion to quality as we do. Head to their website, into the store, or come along to one of our performances for more information on how to make the most of your own brass playing!


Government Sponsor
The Australia Council for the Arts is the Australian Government's arts funding and advisory body. They support Australia's arts through funding, strengthening and developing the arts sector. They collaborate to build new audiences, foster philanthropic support and deepen understanding of the arts through research.
BoB – Best of Brass' 2014 & 2016 regional tours to Cairns, Atherton, Port Douglas, Innisfail and Townsville were supported by the Australian Government through the Australia Council, its arts funding and advisory body.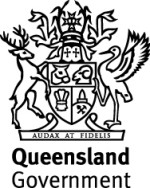 Government Sponsor
Arts Queensland, part of the Department of the Premier and Cabinet, is dedicated to growing a vibrant and sustainable arts and cultural sector in Queensland.
BoB is fortunate to have been supported several times over the past decade through the various funding programs Arts Queensland provides.

North QLD Brass School Partner
Cairns State High School was established in 1917 and is a school based on valued traditions which strives to deliver courses with the latest innovations. The school aims to provide students with valued traditions, excellence programs in music, dance, drama, visual arts and sport, high quality teaching supported by technology, and international education. Cairns State High School "aims to achieve success in education, to facilitate personal growth, and to encourage the development of responsible proactive global citizenship for our broad range of students". BoB – Best of Brass is very grateful for the amazing support staff provide each year!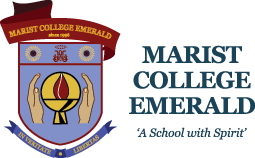 Central Highlands Festival of Bands Partner
Marist College Emerald, through the tireless work of Music Coordinator James Raschle and its facilities, is host to the annual Central Highlands Festival of Bands, providing a platform for hundreds of musicians and music lovers to share and join in on their passion. We are very grateful be be involved in the artistic side of the festival, providing artists of the highest caliber to the thriving community.


Corporate Partner
A popular choice with our corporate clients, liveMusic provides a memorable soundtrack to every occasion – from an intimate gathering to a lavish affair, the ballroom to the bowls club. Employing only the finest artists across a range of musical genres from Classical and Vocal to Latin and Jazz, liveMusic is an expertly run organization endorsed by BoB – Best of Brass.